Conceptualization of Hiccups by Harsh Pande
The book cover cataloged by Jaico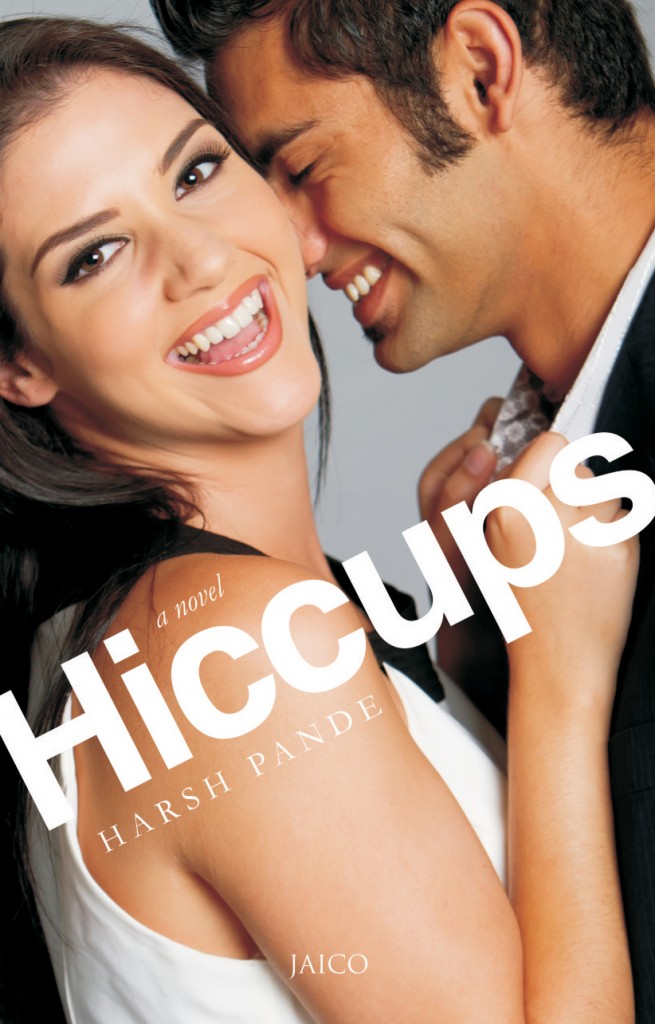 How Harsh conceived and perceived the theme and script of Hiccups
Harsh had a vivid, magical imagination which contrived fruitful images and ideas from his various experiences in life.
His love for music and talent invigorated his creativity and he shared his thoughts and theme with his friends and family. 
Harsh conceptualized the story of his novel while on a holiday in Goa with his friends. He designed his story into a theme and with the help of his friend Sanmitra Kale (a very fond THANK YOU to you) a beautiful design with lovely colors was formed which depicted the theme and script of 'Hiccups'
He was fond of the song 'Stairway to Heaven' by 'Led Zeppelin' and thats how he designed the cover for HICCUPS :
The stairway seems to lead the way to heaven;
there is a gap in between the stairway
which depicts the period of adverse circumstances
which the two main protagonists of the story
have to resolve in order to bridge this gap
and both the protagonists have no name in this story
it is their individual character which is exemplified
(that is why the characters on the theme depiction
have no individual facial features)
He was also an admirer of the actor, director and producer 'CLINT EASTWOOD' who was famous for his 'FOR A FEW DOLLARS MORE' series. So Harsh used this character in relation to the male protagonist of his story who surprises his belle by dressing up as a western character which was the trademark appearance of 'CLINT EASTWOOD' in the movie series
And how could HARSH ever ignore the challenges of a quiz contest ? – Remember, He was the proud winner of the Bournvita Quiz Contest at a tender age and thus, in his theme, follows a riveting 'knowledge and mind game' … !
As we all eagerly await the publishing of his novel by 'JAICO PUBLISHING HOUSE',  following his 25th birth anniversary Karaoke video comes this artwork that shows how Harsh himself "saw" his book,  his story and his protagonists.
Harsh, the multifaceted genuine charmer and thinker, designed and expressed his theme of his novel 'HICCUPS' as follows, as it is being presented to you in Original :